There's a real difference between a typical sparky and a Master Electrician. Master Electricians are accredited to the highest level. They are also required to adhere to a strict code of ethics and offer their customers a 12-month guarantee on their work. Sounds good so far right?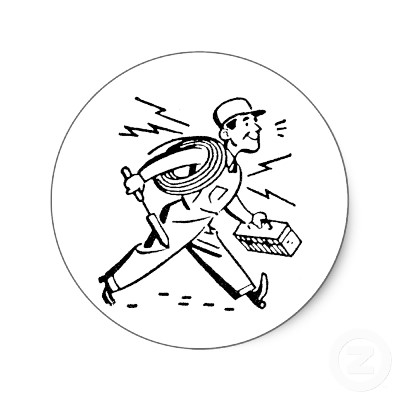 But there's more to consider. Not all Master Electricians are the same.
If you're looking for Melbourne electrician services you should first think about price and competency level of course. Here's a few questions to ask yourself:
But how hard or easy it will be to deal with them to get your job done?
Do they have good old-fashioned family values?
Do they value trust, reliability and open communication as much as you do?
There are a lot of fantastic electrical companies out there, but you should be careful who you choose. Here's just one reason why: Everyone knows there's a lot of work for tradies nowadays, and unfortunately there's a percentage who've gotten a little too complacent. They can be pretty hit and miss when it comes to turning up on time… or at all.
We never forget that we need you as much as you need us. That's why we think we're one of the best electrician services in Melbourne. We're not afraid to say we have old fashioned values. It's simple common courtesy to turn up on time or, in the worst-case scenario, calling ahead to let you know if we've been unavoidably delayed.
Trust is crucial too. When you need something done right and you bring contractors in your home or office, you want to make sure you have workers you can personally trust. You want open and clear communication about how long the job will take, the cost and that they will respect your home or office space. You want reliability and you want to know they take your job seriously no matter whether it's big or small.
So when you are looking for an electrician in Melbourne think about giving Electricians Today a call on 1800 981993. If we say we're going to be there today… we will be.